How To Stop Patient Switching Doctor Medical/Dental Provider
The customers need to be forever cared for regardless of the business you work for or the service you provide. Now, if you run a healthcare clinic or a medical practice that is solely built around the patients' requirements, the care that you provide the patients becomes way too crucial otherwise the patients might simply switch the medical or dental care providers.

The health care providers that we have now are spread across diverse regions and aim to alleviate the patients' illnesses from across the world. Rather than having only the larger form of hospitals and healthcare units that were scarcely distributed, we now have multiple medical units and healthcare facilities striving to better the care provided to the patients. Now, the patients can rest assured of getting high-quality care right next to his/her house or neighborhood. However, this expansion of healthcare, in general, has made sure that the sector is competitive to the edge. Yes, both the health care service providers and healthcare professionals run the risk of losing their patients.

The emergence of the digital age has certainly boosted the healthcare facilities globally but it has also made the patients aware of the existing medical care facilities and informed about the care that they need to better their conditions. Now, if the care requirements of the patients are not met by any chance, then they simply can switch to different medical/dental service providers.

The outbreak of the deadly Covid-19 pandemic and how it was managed was simply another test for the medical service providers and practices. A recent survey by Accenture has noted that around two-thirds of the US patients are likely to switch their health care provider if they have found them to poorly manage the COVID-19 situation.

Therefore, it is essential that you monitor the performance of the physicians, medical workers, medical equipment, medical office software and systems, and more in order to retain the old patients and attract the newer ones. Now, if you are also afraid about your patients leaving your practice and switching to another medical provider, then you must be aware of all the things that can put up a bad impression on the patients' minds, thereby having them switch to other medical practices or providers. /p>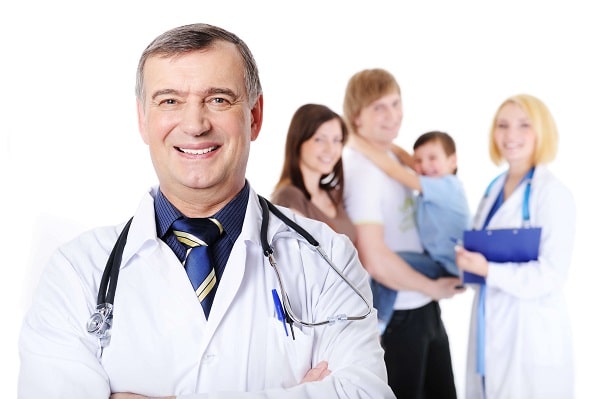 Why do patients switch their healthcare professionals, medical or dental providers?
There may be countless reasons that the patients might not like in a particular medical practice. Now, if you are trying to better patient experiences and you are aiming to stand as one such medical practice that would endure the test of time and can be distinguished from the other medical service provider, then you need to look into the below-mentioned list of the facilities.
Here we have managed to curate some of the most prominent things that practices lack, which then stands as impediments to the growth of practice or become the causes of the loss of practice revenues.
So, without further ado, let's dive into them now:
Poor online facilities
Research says that 60% of the younger patients will switch their healthcare providers if they display a poor digital experience. Online integration and modern digital facilities can certainly revamp your medical office's functionality. The work that the practices have been doing without the digital integration will be faster and more efficient by reigning the internet and all that it offers. GrowPractice is one of such medical office software providers that believe in helping the practices of today embrace the online way. Therefore, regardless of whether you are trying to book patient appointments, check-in patients, or follow up with them regarding their care and after their diagnosis, you can simply add a renewed boost with the new age tools and software from GrowPractice.
Lack of environmental concerns
Now that many of us have realized what a gift our lives are and how beneficial nature is, we have also learned that it would be better if we conserve nature's bounties. In every industry nowadays humans are trying to limit the carbon footprints and papers are one of the major contributors when it comes to the increasing of the carbon footprints. This is the sole reason why papers are being limited and most industries and organizations are abandoning the usage of paper.
However, the latest statics show that three out of four consumers, which come up to as much as 74% still receive medical bills on paper. This is really not something very encouraging and the consumers are being educated too and the latter ones would certainly abandon the care facilities that support the use of paper. Paperless bills and check-ins are more efficient and also cut costs significantly for the practices.
Lack of transparency of the costs
Among the patients surveyed a majority have pointed out their pain in getting to know the total costs they would incur while seeing a doctor. Over 60% of patients have tried to get the cost estimation of their care but around 51% of them have noted that didn't get it easily or accurately.
Lessening trust in the physician/dentist
The physicians or doctors are always the main reason for the patients' visits. This is because it is the doctor of the dentist who would finally examine them and be responsible for providing the utmost care that would cure their ailments. Here, if the physician is inexperienced or not trustworthy enough then that is bound to discourage the patients, who might thereby end up switching their medical/dental providers.
Rising billing errors
Billing errors have been predominant in the medical industry right from the beginning and these errors continue to heavily curse the medical industry of late. The recently discovered survey states that 80% of all bills contain errors. Furthermore, it has also been seen that nearly 50% of medical claims are also spiked with errors. These errors not only make the practice lose out on their revenues when billed more but are something that also impacts their reputation when billed more.
Declining security
54% of the patients are of the opinion that they would likely change their medical service providers after they go through a security data breaches. Security has always been the concern of all with the rise of technology. In this digital led-world that we live in we find security risks all around us. In much the same way, the security or the lack of it is alarming in the medical industry too.
This is why the Health Insurance Portability and Accountability Act (HIPAA) of 1996 has already been established and has underlined the privacy issues and security breaches to make the medical practices and the patients aware of what can be shared and what cannot be, thereby making the medical sector foolproof.
Lack of online payments or flexibility in payments
Bad payment experiences lead over 65% of patients to consider switching their medical care providers. As with most other processes payments are increasingly coming online today. Gone are the days when the patients used to love handling cash. Nearly 8.2 billion or around 56% of all bills today are paid online. Besides, most of the patients are also determined to switch their medical providers on the basis of online payment abilities.
Dingy medical care facility
Along with all of the points mentioned above it is also essential that the medical care facility have adequate cleanliness along with being neatly sorted into well-defined departments. A dingy medical care unit is sure to be hated. Therefore, you need to take care of cleanliness and maintain proper social distancing along with COVID-19 induced restrictions.
Hospitality of the medical staff and others
A hospital should not lack hospitality, however, interestingly it is the hospitality that most hospitals and healthcare units miss out on. Medical staffs and their behaviors, doctors, physicians, nurses, dentists, and their behaviors and manners prove to be unimaginable assets for a medical service provider.
These are some of the primary factors that most healthcare facilities need to improve on in order to maintain their patient stats, thereby retaining them successfully and not letting them switch providers.
However, if you are now wondering how you can stop your present patients from switching their medical or dental care providers, then you need not worry anymore about it because here we have listed some easy and effective ways to stop them from leaving your medical care unit and opting for another facility.
Easy and Effective Ways You Can Stop Patients Switching Medical Providers?
Retaining the patients is not an easy feat regardless of where your medical unit or practice is located in. Besides, with the emergence of the coronavirus pandemic, keeping the patients from switching healthcare providers has definitely been more difficult than it was ever before. More and more people have already started to be aware of their health risks and are alert now regarding the medical care they should opt for and what they should avoid.
Therefore, at this age, if you need to retain patients for a long time, then you also need to be extremely alert about what you are doing and what you should avoid at your practice. To ease things, here we are with some of the easiest and most effective of ways to not let your patients switch providers:
Keep up the good communication
Always remember patients are humans in distress. This is why you need to understand them, be more than polite to them, and make sure that the medical staffs, workers, and others behave well with them and their associates. Furthermore, you also need to ensure that the communication with the patients is engaging. Besides, with the two-way texting method that is HIPAA-compliant, GrowPractice brings the best to the practices of today to keep up the good communication with the patients.
Usher in the online ways
Over 53% of the patients choose the online way when it comes to choosing healthcare facilities, booking appointments, check-ins, and more. This is why you need to make sure that your medical facility or practice is well-equipped with the latest medical office and software online to usher the patients in and help them take advantage of the online methods.
GrowPractice offers the best medical software and systems, which makes practices book patient appointments, reschedule them or cancel them all online without any hassles. Furthermore, it also brings more than 65 EHR/PM software for the patients' convenience along with effective online facilities to receive payments, check-in patients, and more.
Be flexible in payments
Billing or the payments counter is one such section of a medical practice that demands to be flexible and accurate. Handling of the cash was always something that was really spurious for the practices, which also led to the loss of billions of dollars worth of practice revenues for the practices and the medical care providers.
However, with the advent of the online method of payments, it is essential that the practices of today are well equipped with these fast and effective methods to improve the patient experience. This is why you can trust GrowPractice, which will strive to make the reception of the payments an easy and flawless process. This will save practice time, reduce the usage of papers and improve collection rates too. GrowPractice has already increased 20% of the collection rates globally.
Don't keep them waiting
The wait time is one of the most unbearable truths when it comes to medical care. Though wait times can be reduced, they simply cannot be obliterated from the world. However, the medical practices need to manage it to provide the best possible care for the patients. Over 43% of the patients are of the opinion that the wait times are among the most annoying parts that he had to deal with while visiting a health care practitioner.
House experienced doctors and nurses
Experienced doctors and nurses are something that many practices miss out on. If the doctors and nurses, who actually diagnose the illnesses of the patients and make sure that they are alright, are not experienced enough, then it often leads to numerous problems. Therefore, among other things, it is always essential for the medical care units to have trained doctors, physicians, and dentists to duly care for the patients.
Hire efficient healthcare professionals
Healthcare professionals need to be efficient too along with the doctors and nurses. This is because it is the healthcare workers that engage the patients most of the time. The medical workers and staff greet the patients and usher them in the doctor's chamber and also follow up with them to ensure that they retain. Thus, healthcare professionals have a huge hand in making the patients stick to a particular medical care provider.
Improve the billing process
The billing process is often the most difficult part to manage because mistakes don't simply keep control. As part of a recent survey, we should now know that mistakes in medical bills cost the healthcare industry an average loss of $68 billion annually. It is way too much, isn't it?
Manual billings are mostly the reason for the revenue losses due to billing issues, which is why GrowPractice is now here with the effective, digital billing process that would revamp your billing process and keep the errors to a bare minimum.
Stay transparent
Staying transparent to the customers is crucial for any business to run properly. The same goes for the healthcare industry. Whether it is for payments, advanced charges, total wait time, and more, the patients should be informed proactively by the practices via their staff. The transparency of the cost of healthcare services is deemed to be really important by around 65% of the patients.
77% of the patients now reflect that healthcare costs are unpredictable. Therefore, to remove this stigma, your practice should be transparent and proactive to the patients. This would definitely help you to improve patient satisfaction and the retention of the patients.
Keep things secure
Security is essential and comes first while working in the healthcare industry and handling patient-provided sensitive data. Therefore, your practice should opt for security and should adhere to the HIPAA guidelines. The GrowPractice medical office software and systems are multi-layered, encrypted, and HIPAA-compliant, which are bound to help your practice gain credibility and grow!
Keep up the follow-up
Following up with the patients well is another essential thing that your practice should not miss out on. However, this will be less than a hassle with GrowPractice's online medical office software that comes with easy and improved patient follow-up ways, which sends patients the crucial reminder that they mostly lack.
GrowPractice is a leading medical office software and system provider that helps the practices revolutionize the way of providing adequate care for the patients along with making sure that they do not switch to another provider. The paperless methods of operation, online patient payments, online check-ins, easy and hassle-free patient intake forms, online patient appointment booking, and more from GrowPractice will certainly bring about a change to your practice for good.
Furthermore, you can also avail yourself of the effective patient satisfaction surveys and online reviews that GrowPractice offers, where your patients can easily give their honest feedback. This will itself boost your patient satisfaction hugely and has already led to an 85% reduction in negative online reviews along with improving the positive feedbacks by over 65%.
So, let's put an end to patients switching medical/dental providers and instead adopt every method useful to boost patient experiences and grow practices with the help of GrowPractice!