How Does HIPAA Texting Improve Patient Management and Outcomes?
Around 3,705 data breaches of around 500 records have been reported to the HHS™ Office for Civil Rights in the healthcare sector between 2009-2020. Such security breaches have resulted in the loss, theft, exposure, or impermissible disclosure of a massive count of healthcare records, summing to over 268,189,693, going by the numbers, which is more than 81.72% of the whole population of the United States. The healthcare data breaches of 500 or more records were reported at a rate of almost 1 per day in 2018. This rate has even doubled in December 2020, where the average number of breaches per day summed up to around 1.76.

Patients' biodata and any other information with regards to the ailment of the patients, their medications, and other relevant information about their physical and mental health are regarded as private. Such information always runs the risk of being exposed to fraud and theft. This is why the United States federal statute, 'Health Insurance Portability and Accountability Act' (HIPAA) came into being in 1996.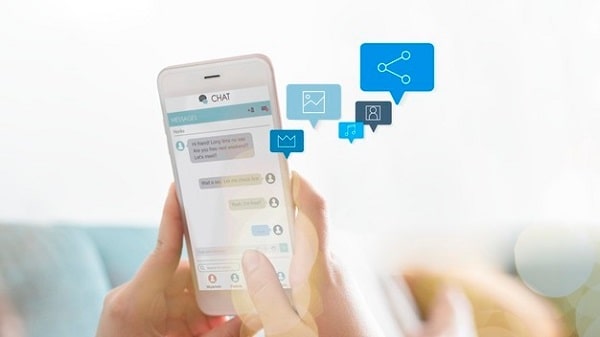 What is HIPAA?
Signed into law by President Bill Clinton on August 21, 1996, HIPAA was enacted by the 104th United States Congress, to modernize the regulation of healthcare information in such a way that the sensitive healthcare data and other health-related information of the patients remain secure and are not disclosed without the knowledge or consent of the patient. This has not only helped the patients maintain their own privacy but has also helped in keeping the data privacy that is not meant to be disclosed.
As we have already mentioned, HIPAA is a federal law that protects sensitive patients' data, thereby prohibiting the healthcare providers and healthcare businesses, also known as covered entities, from disclosing private information to anyone other than a patient and any of the authorized representatives of the patient without his/her consent. HIPAA has limited exceptions, and it does not restrict any of the patients from receiving information about themselves. Besides, the law does not prohibit them from sharing their health information voluntarily to whoever they choose, from their family members, friends, and other individuals who are not a part of a covered entity in whatever form they may require fit. However, it also legally requires them to maintain adequate confidentiality with regards to the same.
What should one know about HIPAA compliant texting?
If you are wondering whether you can text others that will obey HIPAA standards, then the answer is Yes, HIPAA text messaging is a reality now and people can indeed text all the persons whom HIPAA deems fit and in the ways that it proclaims as fit.
How to ensure whether or not you are using HIPAA compliant text messaging?
HIPAA compliant text messaging is really essential if you are based out of the healthcare industry, owning or managing an office or clinic in the states. HIPAA text messaging will not only help you abide by the federal law but will help cement the reputation of your office or clinic and eventually help in its growth!
You would essentially be in compliance if your messages are not inclusive of any information that identifies the patient, the conditions, or treatments of him/her. For instance, you can send the patient appointment reminders and confirmations via text messages but in this case, you need to make sure that you don't include the name of the patient, his/her date of birth, or any other similar information.
Furthermore, you must also note that it is not entirely necessary to skip all the practical healthcare information for the patients' to make your texts HIPAA compliant. For example, you are encouraging HIPAA compliant texting, if your texts motivate the patient to remain an active participant in their healthcare. Besides, you also need to understand that the text messages would remain HIPAA compliant as long as they don't recommend specific tests for the patient or indicate that he/she has been diagnosed with a specific condition, or explicitly share the information of the ailment.
It is quite natural to be confused with regards to HIPAA compliant texting. However, given the importance that HIPAA guidelines get when it comes to the healthcare industry, whether you are a physician or a healthcare professional who owns or practices in small and medium offices or clinics across the United States, you must always ensure that your texts are abiding by the HIPAA guidelines and are foolproof. However, you need not worry because nowadays you would even find HIPAA compliant texting apps and other secure messaging apps for healthcare professionals to make sure that all the text that you send to the patients by yourself or on behalf of your office or clinic follow the guidelines set by HIPAA.
How does HIPAA compliant texting for medical professionals improve patient management and outcomes?
Now that it is clear how HIPAA compliant messaging helps the clinics and other healthcare facilities to run as smoothly as possible in the States, it is also important to know how HIPAA compliant text messaging apps that ease the way of HIPAA messaging, improve patient management and outcomes.
Messaging is widely embraced in the healthcare industry to improve patient engagement and make them understand that they are central to the industry. HIPAA compliant text messaging to patients further encourages them along with proving really beneficial to a particular organization or an individual within the covered entities as well.
Here are some of the major advantages that the best HIPAA compliant texting apps bring for a healthcare institution and everyone who operates within it:
Streamlines patient management
Managing patients and their individual cases are tough for any healthcare organization, but sending text messages that abide by the HIPAA guidelines, consisting of just enough information is something that will work wonders when it comes to patient management.
Fosters Trust
Text messages are always convenient to read and follow for the patients regardless of their queries and ailments, however when all of them are approved by HIPAA, it becomes something that increases the credibility of your organization and builds trust exponentially!
Accelerates growth and popularity
The popularity of a healthcare institution not only depends on the doctors, staff, infrastructure, and the testing facilities that it harbors but also depends a lot on the ability of the clinic to engage its patients and everyone who looks up to it or addresses their inquiries. This is where a secure HIPAA compliant texting app for healthcare comes into play because such apps will simply give your healthcare institution an edge over the other such clinics/organizations.
Regulates your resources
Making texts HIPAA compliant requires both time and effort, which invariably requires a constant engagement from the employees of an organization that wants to enforce the system of HIPAA compliant texting. However, if you opt for a HIPAA compliant instant messaging app, you can rest assured about all the texts that you send out to the patients. Furthermore, it also ensures that your staff is free from all the texting that needs to be done on behalf of the management, which can then be utilized in other departments like the calling service, where they can promptly answer the inbound calls to help pour in positive experiences!
Improves patient engagement
The healthcare industry essentially revolves around the patients, who ought to be given the most importance. HIPAA approved texting methods are designed to keep the patients in a single loop. This will thus, automatically make them feel special and connected to the whole process and ultimately enhance patient engagement.
Reduces the chance of miscommunication
Sending regular texts, which are approved by HIPAA, from a healthcare body helps convey important information regarding the patient's health and all the checkups and appointments that he/she should opt for. This ensures that the patient is doubly sure of everything, thereby reducing the chance of any miscommunication.
Scheduling becomes a breeze
Managing patients' data and scheduling them is difficult but if it is properly regulated with regular texts being sent to the patients to inform them of everything that is to come, scheduling is not too difficult.
Missed appointments are trimmed down
Patients miss appointments not always due to the carelessness of the patients but due to the healthcare bodies being irresponsible. For instance, many such institutions rely on calls, which are often unattended by the patients. Thus, they fail to get proper information about their appointments, which results in missed appointments. However, if such organizations rely on HIPAA compliant texting and text messaging apps, then the problem of missed appointments would hardly be an issue anymore.
Conveys many other important information
HIPAA compliant text messaging to patients is more important than you may think. There are some medical tests and collections that need to be made under special conditions like the stomach needs to be empty, the bowels need to be clear, and more. Important information like these needs to be conveyed to the patients at the earliest to get the processes done smoothly. Sending texts to the patient with in-depth information about what needs to be done and what precautions they must take, will help remove any confusion and wipe away all other hassles and last moment panics.
To Sum up!
Secure texting app for the healthcare industry is something that you cannot miss out on along with making your appointment and confirmations online, performing quick COVID-19 prescreening, admitting remote check-ins, online payments, encouraging two-way messaging, performing quick and hassle-free surveys, take online reviews, auto-collect payments post-visit and more! GrowPractice makes sure that you and your clinic are reinforced with all of these facilities, to stay ahead in the industry. These will help bring in more appointments, boost the efficiency of your office, improve workflow and enhance the patient experience. So, what are you waiting for?