How to Increase Patient Retention for Your Practice?
Table of Content
Patient retention depends heavily on the experience patients have with you. The more they are at ease, the more likely they are to visit you again. With the competition being fierce in this industry, it is even more important to nurture this relationship in order to retain them. Today we are going to be discussing 6 ways to increase patient retention for your practice and a section for FAQs that will help you further along in this patient retention journey.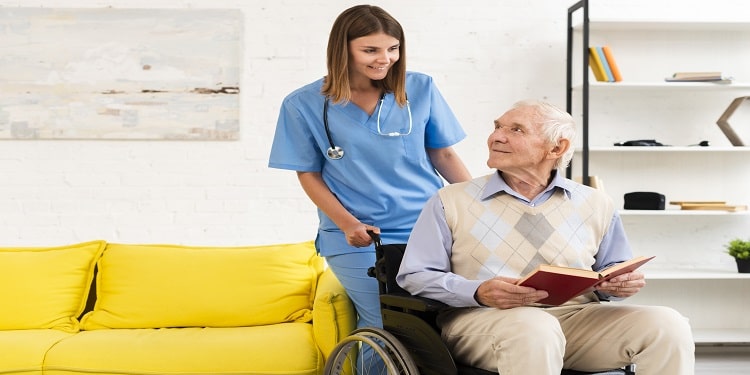 Positive patient experience and engagement
'A report revealed that due to lack of service quality, medical practices lose almost 20 percent of patients.'
As mentioned in the beginning of the article, positive patient experience is the key to retaining your patient. But how do you do that? It's simple! Patient experience has five key elements that make up the patient experience.
The five elements include-
Caring and respecting your patients,
Hearing their concerns and working on them,
Engaging them by answering their questions about the illness, involving them in their treatment decisions,
Coordinating with them, and
Making the process easier for them.
Upon having a closer look, the patient engagement takes mere explaining the illness to your patients and helping them choose a treatment op[tion for them. In a Gallup survey, it was reported that the 72% of the patients who knew what to expect after surgery were extremely satisfied with surgery results, whereas only the patients who didn't know what to expect, only reported 39% satisfaction.
Understanding and working on patient satisfaction
An article by Wharton University of Pennsylvania, featured Mayo Clinic and praised its exponential growth. The interview with Jeffery Bolton the Mayo Clinic's chief administrative officer revealed the key aspect of his success- Patients come first.
In medical practices, your patients are your customers and patient satisfaction and how you can retain them and become successful. Now, patient satisfaction and patient experience go hand in hand. In fact, you can drive patient satisfaction from a positive patient experience. Even though the nature of patient satisfaction is highly subjective, yet there are a few things you can do to achieve it.
You can implement communicating and addressing your patient's needs and concerns on top of the five elements of the patient experience to fully satisfy your patient. Also, satisfied patients are more likely to visit and even refer to more people.
Post check up follow up and reminders for the next appointments
Staying on the theme of providing ease and satisfying your customers, it is also very important to follow up with your patients and send them reminders. Moreover, in the Accenture 2019 Digital health consumer survey, 58% of Gen Z, Millennials, and Gen Xers reported higher overall patient satisfaction when their follow-up questions and concerns via email or phone were answered.
Another report revealed that the patients who received post-discharge follow-up survey phone calls were more satisfied and the same patients were 50% less likely to return to the ER within the next 30 days.
Listen and learn
Feedbacks are the single most valuable and insightful data to look more into your patients' experience with you. This is where all your learnings are at. Work and improve the areas that patients' often complain about.
Don't know how to collect feedback? You can choose an automation solution that enables you to collect patient feedback and reviews. GrowPractice not only provides secure feedback options but also it has customized solutions for your practice. Connect with us today!
Reduce the wait time
Several studies and reports show that the most frustrating thing for the patients is the wait time. Moreover, one particular Wait time report, 9th edition, revealed that 1 in 5 patients changed their doctors because of longer wait times.
In order to retain these patients you can use a solution like GrowPractice, that can provide virtual wait rooms, eliminate the no-shows and arrange the schedule accordingly. This will not only save up your time, but also you will effectively retain these patients.
Easy online payment options
Providing online payment options is all about giving the patients' more ease. But at the same time, you need to make the payment process as safe and convenient as you can. Around 75% of practices admitted that it takes them at least one month to collect payments from patients, of which more than 10% of patients take over three months to pay. Implementing a service such as GrowPractice that can help you accept payments by sending payment reminders and receiving co-pays immediately.
Conclusion
There you have it, 6 ways to increase patient retention. Simply by providing a positive patient experience, engaging your patients, following up post appointment, learning from the feedback, reducing the waiting time and easy online payments options can help you retain your patients. Remember, your practice revolves around your patients and caring for them and providing them utmost ease is the way to go.
To further retain patients, you can use automations such as GrowPractice, that can help you solve all your problems and it fits right into your needs. From pre-visit forms and appointment booking features to follow up messages and fetching feedback, we can do it all for you. Connect with us today!