Importance of Patient Experience for Practices & How to Improve It
Table of Content
A study shows that almost 30% of patients walk out of an appointment due to a long wait. In fact, almost 20% of patients change doctors due to the longer waiting hours. This stat alone is the perfect example of how the way you interact and cater to your patient's needs can make or break the experience patients have with you. To help you serve your patients better all the while making sure they get an amazing experience, we will be discussing all about patient experience in this article: What is Patient experience? Importance of patient experience and how to improve the patient experience for your private practices.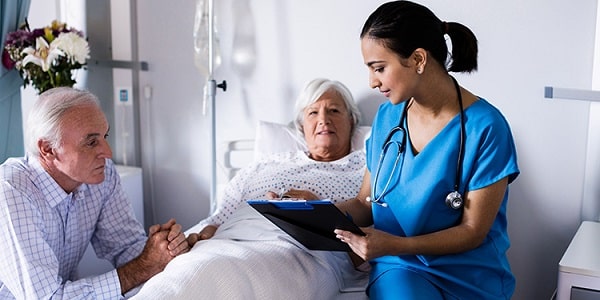 What is patient experience?
Each and every interaction a patient has with your medical practice, from finding you online, booking an appointment, filling forms, visits and post visit follow ups, makes up the patient experience. It begins the moment a patient chooses or is referred to your system. Be it a patient with a seasonal flu or a chronic condition, each step in your patients' entire experience matters.
The result of a large-scale patient survey conducted by University of Utah in 2010 revealed that patients' concerns followed a consistent theme. Carefully categorizing the patient's concerns led to the formation of The Five Elements Of Patient Experience, let's have a look:
The five elements of Patient Experience
Caring- Know me
Listening- Hear me
Explaining- Teach me
Teamwork- Coordinate with me
Efficiency- Make it easy for me
Your patients want to be known, heard, and valued. When all five elements are present, patients feel more confident with your practices. Moreover, this leads to patient loyalty.
Importance of patient experience for private practices
In the 2016 Patient experience conference, Jason Wolf, president of the Beryl Institute said:
"All voices matter. Every interaction matters. Every patient matters. Patient experience matters."
According to a report, 82% of medical practitioners agree upon the fact that patient experience is a key aspect of growth and profit margins.
A satisfied patient is more likely to suggest your medical practices to their friends and family, which will result in more word-of-mouth advertisement for your practice. Not only will it ensure more patient traffic and increased revenue, this will also build a good reputation for your practice. This starts a chain reaction that will lead to more patient engagement.
How to improve the patient experience?
Allow online appointments and form filling
Allowing online appointments will lead to more ease for your patients. Evident by the results of a recent poll- almost 60% of the patients, even in the higher age bracket, are willing to engage with their care provider electronically. Moreover, 59% of the Gen Y patients say they would switch doctors for one with better online access.
Another report revealed that 68% of the patients are more likely to choose a medical provider which allows them to book, change or cancel appointments online. Because of the pandemic, giving the patients the ability book online appointment can help your practice significantly.
Moreover, due to the current pandemic, it is not only wise to allow forms to be filled online but also it saves your staff's time, and this will also decrease the in-person interaction, which is advised.
It is important to provide as much ease as possible to your patient but it is also essential that these forms are HIPAA compliant. So, not only do we make sure that all of our forms are completely HIPAA compliant but also we can customize it as per your needs. You can discuss more about the customizations with our experts! Get in touch today!
Reduce the wait
Did you know that 43% of the patients say that the most frustrating part of visiting a practice is the waiting time. And as mentioned in the beginning of this article, longer waiting time can lead to you losing a patient.
The GrowPractice solution can help you efficiently optimize this process as our automations can cut down the wait time by providing remote check-ins, eliminating no-shows, rescheduling and filling the schedule accordingly. Providing a virtual waiting room and queues that will further reduce the in-person contact which is advised during COVID.
Conversate with your patients more
According to the five elements of patient experience, clear communication with your patients can help you understand them better and it builds patient's trust in you. Moreover, a report suggests that 57% of the patients expect their doctors to send automated texts/emails reminders urging them to schedule appointments and take their medicines.
Implementing a clear mode of two-way messaging can help you keep in touch with your patients. Our two-way messaging feature that not only allows you to talk to your patients one-on-one, but also allows you to send out bulk messages and reminders. We understand the importance of communication, hence you can reach out to us through email and skype.
Learn and adapt from your feedback
There is so much data that you can leverage by simply going through the feedback. Implementing a way to collect surveys and feedback will not only help you understand your patients' needs, but also you can showcase these on your website and social media to attract new patients. Because remember, nothing can build more trust in you than testimonials.
We understand the value of testimonials and hence our solutions have a feature that collects post-visit feedback and can be integrated with Google Reviews.
Similar terms you shouldn't get confused with
Patient experience vs patient satisfaction
These two terms often get mixed up, so let's start with the definition of the patient experience given by Beryl Institute:
Patient experience is the sum of all interactions, shaped by an organization's culture, that influence patient perception across the continuum of care. All of the patient touch points with your practice makes up the patient experience, meanwhile patient satisfaction is how your patient felt after the whole experience.
However, patient satisfaction is highly subjective. Two patients could receive the same care, yet have different levels of satisfaction. Great experience doesn't often mean 100% satisfaction. But you can try to bridge this gap by implementing surveys and feedback in order to understand and cater to the needs of your patients.
You can drive good patient satisfaction through great patient experience.
Patient experience vs patient engagement
Patient engagement is all about involving and educating the patient about their illness, symptoms, and treatment options.
Patient engagement works well when both the parties are actively involved, the practice and the patient. Practices need to communicate better about the patient's illness and treatment options, help the patients build newer healthy habits and answer their questions. Meanwhile the patients need to actively ask questions regarding their conditions and take part in building healthy habits.
Unlike patient experience, patient engagement is a collaboration of both the parties.
Moreover, upon taking a closer look, you will see that patient experience encompasses patient engagement according to the five elements of patient experience. Hence it is necessary for you to not only educate the patient about their illness, or treatment, but also educate them about their role in patient engagement. You can do so by connecting with your patients over texts, emails or on social media.
Next steps
All in all, Patient experience depends a lot on how you hear, understand and cooperate with your patients. Combining ease, eliminating wait, communicating with your patient and really listening to them can boost patient experience and subsequently your revenue.
Now that you know what patient experience is, the importance of patient experience and how to improve the patient experience, you can start your journey of creating a great patient experience.
Just by utilising an automation like GrowPractice, you can get 45+ clients and save upto 10 hour per week. Less stress on staff will help you pay more attention towards much more important things like saving lives. Why wait then? Get in touch with our experts and get tailored solutions for you.