Proven Ways to Attract New Clients to Your Practice?
Table of Content
For any business, clients/customers and in this case patients, are the most important part. This could be one of your pain points as well, with healthcare being even more competitive than ever, attracting more clients to your practice is not so easy anymore. This article is going to dive deeper into 7 effective strategies you can execute to get more clients for your private practice.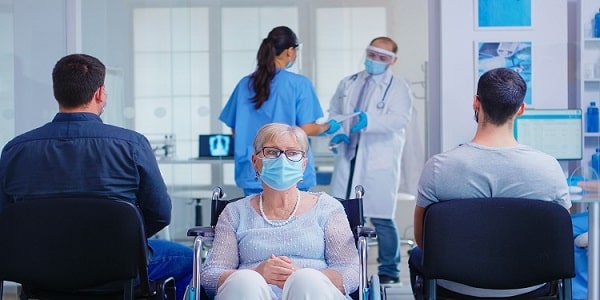 Marketing
Identify the Ideal client
Before strategizing your marketing strategy, you have to first identify your client. This will not only help you understand the type of clients you want (and need) to gain, but also this will help you build a long term relationship with your clients.
Your ideal client profile will also help you find the aspects of marketing, such as the colours and fonts, language, and information your actual clients prefer.
Advertisement
As the overwhelming number of social media and web users increases, it is a wise idea to buy your brand/practice's names even if you already appear in the search results. It will decrease the chances of your competitors buying your brand name. Moreover, almost 3.8 billion Google searches occur per minute, and through Google search ads you can easily target and acquire patients for your practice.
The search ads are more likely to convert as these are high-intent users. Search ads are often very low-risk, as you only pay when someone clicks on the ads.
Make the website user-friendly
Your website is the most important part of your practice and one of the most common mistakes practices make is not displaying their phone number on the site. This can significantly boost your leads.
Adding the option for your patients to book an appointment online will not only enhance the ease but also encourage your patients to make an appointment.
Having bots that can assist your clients 24x7 is a great way to drive leads. This eliminates the need to have a person available for answering chats 24 hours a day.
Appear in online dictionary
Having an online presence is even more important now as the internet users are at an all time high. It is even easier to create an online presence for free through- Google My Business Listings, GMB is one of the easiest and effective ways to generate more patient leads, yeta lot of practices have incorrect information, or incomplete profiles on GMB.
The more you build your profile on GMB, the more likely you are to rank higher for local searches and encourage potential patients to call or click-through to your site. Use good quality images and make sure the information about your practice on GMB is complete.
Patient reviews
Create a plan to encourage patients to leave reviews and ratings on your preferred platforms. GrowPractice has customizable reviews and rating intake methods, check it out today.
Patient testimonials not only provide valuable insights into what their expectations are, but also these patient testimonials are a great way to attract more clients to your practice.
Drive great Patient experience through patient satisfaction
To ensure that you receive good quality testimonials to showcase on your website and social media, it is important to drive patient satisfaction through a great patient experience. Reducing the wait time, allowing patients to book appointments online and hearing your patients' concerns are some of the simplest ways to satisfy your patients. You can learn more about the patient experience and patient satisfaction here!
When you focus on building a relationship with your patients and delighting them, they become your advertising tool. The word-of-mouth advertising is the most effective way to advertise till date.
Engage your Patient
Educating and enlightening your patients about their illness and treatment options leads to enhanced patient engagement. Moreover, the five elements of the patient experience clearly states that engaging patients is the best way to delight them and this in turn drives more clients to your practice.
Upgrade to modern technologies
Adding modern technologies to your traditional methods can help you capture and target bothe the digitally-savvy and digitally-non savvy clients. Modern technologies like allowing your patients to fill the forms online, conversing with them online, two-way messaging modes, and allowing them to make appointments online.
Conclusion
Attracting new clients for your practice can be tough but it is not impossible. Implementing the right strategies can help you attract new clients. All you need is a right balance of marketing efforts, making the website easy to navigate, an active online presence, capturing more valuable patient feedback and reviews, effectively engaging your patients and using modern technologies.
By implementing an automation like GrowPractice, you can get 45+ clients and save upto 10 hour per week. Less stress on staff will help you pay more attention towards much more important things like saving lives. Why wait then? Get in touch with our experts and get tailored solutions for you.