How Does the Practice Management Software Help Practice Managers/Administrators To Improve the Patient Experience?
The healthcare industry is definitely a huge industry, if not the largest of industries across the world. The US Bureau of Labor Statistics has listed healthcare and social assistance in the top 5 list of 20 of the fastest growing industries. This growth of the medical industry can be attributed to the recent innovations in medical science, improved medicines, improved infrastructural facilities, modern ways of diagnostics, broadening of hospitals, medical practice management software, cutting-edge tools and technologies, perpetual industrial research and development, and more.

All of the above leads to improving customer experience worldwide. However, the most palpable of the growth points that a patient, around whom the whole industry revolves, is the practice and how it is managed.

Practice management is the name given to the management of the finances and the administration of the office of a doctor, a clinic, or a practice of a medical professional. This management includes the hiring of staff, reviewing policies and negotiating benefits, ordering and management of medical supplies and equipment, putting regulatory compliance in place. Apart from all these, a practice manager is also the person responsible for the management of the staff, medical billing, IT, patient management, marketing, and more.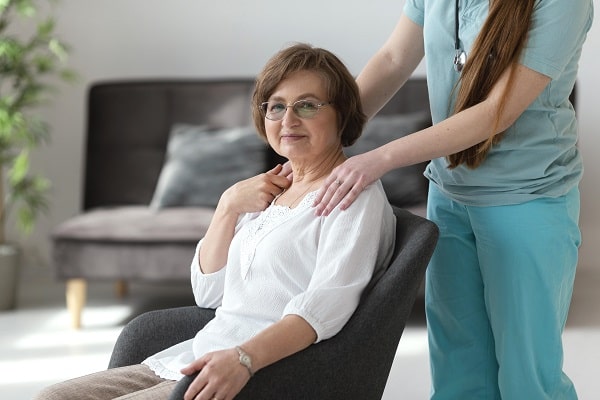 Practice Managers are Pivotal in the Healthcare Industry
Practice management is crucial to practice, and it is the practice managers who help to make the management a whole. Though in smaller clinics, you might not see a dedicated practice manager but in clinics that are relatively larger or busier would definitely have practice managers maintaining and managing the administration or the business aspects of the healthcare practice or clinic. In the former kind of clinics, the owner of the practice, the receptionist, or an administrator takes care of the management of the daily operations, records, client communications, reviewing of the regulatory compliance, hiring staff and managing them, scheduling of appointments, patient servicing and more.
All these tasks were previously carried out manually and thus, were prone to errors along with being boring, insecure, time-consuming, and expensive. Besides, a major drawback of such a manual system was that the whole system was dependent on a particular person. This is why, with the emergence of digitalization, the practice management software came into being and started disrupting the industry.
How Medical Practice Management Software Aid Practice Managers/Administrators and Improve the Patient Experience?
Along with extending the best doctors, medical staff, and cutting-edge infrastructural facilities, which are integral to the healthcare system, patient and practice management is something that desperately needs to be revamped to further the future of the healthcare system. Improving patient experience is the primary goal of the healthcare industry and this can only be done by leveraging the best practice management software.
Here's how new and improved medical management software are now benefiting healthcare practice managers and administrators:
Shake off the Administrative Tasks and Duties
A patient practice administrator or a practice manager is appointed to carry out a wide range of administrative tasks and duties. Such tasks not only demand time and effort but also require a group of persons to work with the manager or the admin of the practice to achieve a decent pace and rid itself of flaws. Here, if a practice considers implementing a patient management system, then that will be cost-efficient, effective, need less manual labor and stand devoid of any flaws and errors that might creep in.
Minimize No Shows
No shows are very much common when it comes to the healthcare industry. A patient may not show up for a particular appointment for a variety of reasons but most of them are associated with negligence on behalf of the practice. These no-shows are detrimental to the patient and also affect the clinic adversely. However, enforcing a digital practice administrator to work with a practice manager, can help a patient always stay connected with their practice/clinics and get regular updates, and promotions, thereby significantly reducing the no shows.
Strike an Amazing First Impression
The first impression is the last impression, even if we consider a healthcare clinic. To make such an impression that will be memorable for the first-time patients and his/her family or associations who rushes down to the facility, it is important that the practice engages the best verbal and automatized system for communication. This might well be a challenge for most of the practices due to the lack of competent staff and poor, outdated software in use. Therefore, revamping the healthcare practice management with the automatized, state-of-the-art healthcare practice manager from GrowPractice will be a great help here. These software are easy to use and efficient and would take a significant load off any practice administrators/managers.
Promises a Hassle-Free System
A practice manager is always burdened with a whole heap of responsibilities, which keep on increasing in the busy days. These tasks are all generally quite complicated in nature and need a significant amount of time and effort. Practice management software, on the other hand, promises to lift all the hassles that entangle a practice manager to make way for a hassle-free system.
Optimum Staffing
Staffs are inseparable from the healthcare industry. An industry as priceless as healthcare requires appropriate staff in a wide array of departments, which are increasing each day. Human health is important, thus the industry that looks after our health must be reinforced with proper staff, without making the whole system unbearably expensive. This can be well achieved with the help of improved medical practice software, patient management software, and systems.
Reduce Paperwork
Paperwork and documents signal a busy industry and when it comes to the healthcare industry, documentation and paperwork are more than necessary. However, with the growing drive for establishing a paper-free environment, paperwork needs to be put to a halt. This can be efficiently brought about by the usage of digital medical practice administrators operated by practice managers. A reduction in paperwork will mean putting digital communication in place, which will decline wastage, no-shows, revisits, errors, and more, and help in developing a sustainable culture.
Easy Access to Data
A healthcare system or practice yields a huge amount of data, managing which is nothing less than a laudable feat today, but that will bring in additional staff and increase the overall expenses. Nevertheless, putting a digital system in place for practice management would significantly help the practice manager to access data anytime and anywhere and manage it efficiently.
Promise Privacy
Privacy is not to be compromised at any costs regardless of the industry and the persons working in the system. Patient privacy needs to be maintained at all times for all the clinics and practices that are operating now. Opting for fewer staff in the practice management and administering all the sensitive data with the help of a secure medical office manager will help effectively maintain the privacy of the patients and all the other relevant data.
If you are still concerned about whether or not to go for a physical or dental practice administrator, then some advantages of these software await your perusal below.
Some More Benefits that a Practice Management Software Bring to a Practice
A practice management software is really effective and beneficial for all the practice managers or practice administrators who are assigned with the management of the practices. Here's a look at some more advantages if you are willing to opt for a practice management software or a physician practice administrator:
Help make the insurance statuses easily verifiable.
Help in easing the follow-up process with the help of automatic follow-ups.
Improve workflows.
Efficiently function to respect the patients waiting time.
Make setting appointments and reminders for patients a breeze.
Grow your practice with GrowPractice
Practice management has always been a challenge for practice owners and practice managers. Here's where GrowPractice comes to play. GrowPractice is a HIPAA compliant organization that brings a wide range of medical, dental, patient experience, medical office, and medical management software and has been entrusted with improving patient experience. It promises to bring an all-in-one solution to streamline the medical office or practice management effectively.
Here's something that makes us unique:
GrowPractice helps streamline the patients' visits (both before and during visits).
Brings the facility of auto-fill rescheduled or canceled patient appointments.
Integrates with over 65 EHR/PM software to make your practice management hassle-free.
Encourages two-way texting to keep the patients engaged and in the loop with the practice.
Brings in foolproof software and technology.
Saves time and effort.
Extends a customizable, complete patient workflow.
GrowPractice will revamp the patient care experience and will be a significant addition to your medical or dental practice and help the healthcare practice manager to get the best of his/her time and resources. Don't wait, check us out now to grow your practice and lead the industry!